Personalized / Custom BioThane Adjustable Quick Release Collar
Regular price
Sale price
$39.00 CAD
Unit price
per
Sale
Sold out
You can now get your favorite BioThane Collar personalized! 
Made with the soft BioThane that is waterproof, stinkproof, and super durable! AND YES it is true it can soften to feel like leather! It comes in 11 beautiful colors.
Choose the color collar you like, size, add your dogs name, up to 3 phone numbers, one address and one icon.
You may add on an option for an extra icon ($6) or to use your own logo ($12). If you choose adding you own logo please email an .svg file to champdoggear@gmail.com. In the email please provide your name and order number.
We are happy to make you the perfect collar. We do a crafty creative artistic layout. There has been much thought about the BEST way to set up the print. With that said your print will NOT be centered on the collar. Because the collars adjust we have chosen to start the print on the side closest to the non adjustable side. On the non adjustable side will be the contact information, this is so if your collar is adjusted and covers any of the print it will not be the most important part covered, your phone number!
All fonts are done in the font, Arial Rounded MT Bold. 
Because your BioThanes collar will be custom made for your dog please allow 2 weeks. All prints are done on Tuesday and Thursdays. All custom product sales are final.
Please measure your dogs neck at the "c" line on the chart below. 
If you choose one of the Ukraine icons 100% of the print profit will go to War Paws, helping the forgotten animals of war.
Order 5 or more custom collars and use promo code at checkout FORMYPACK10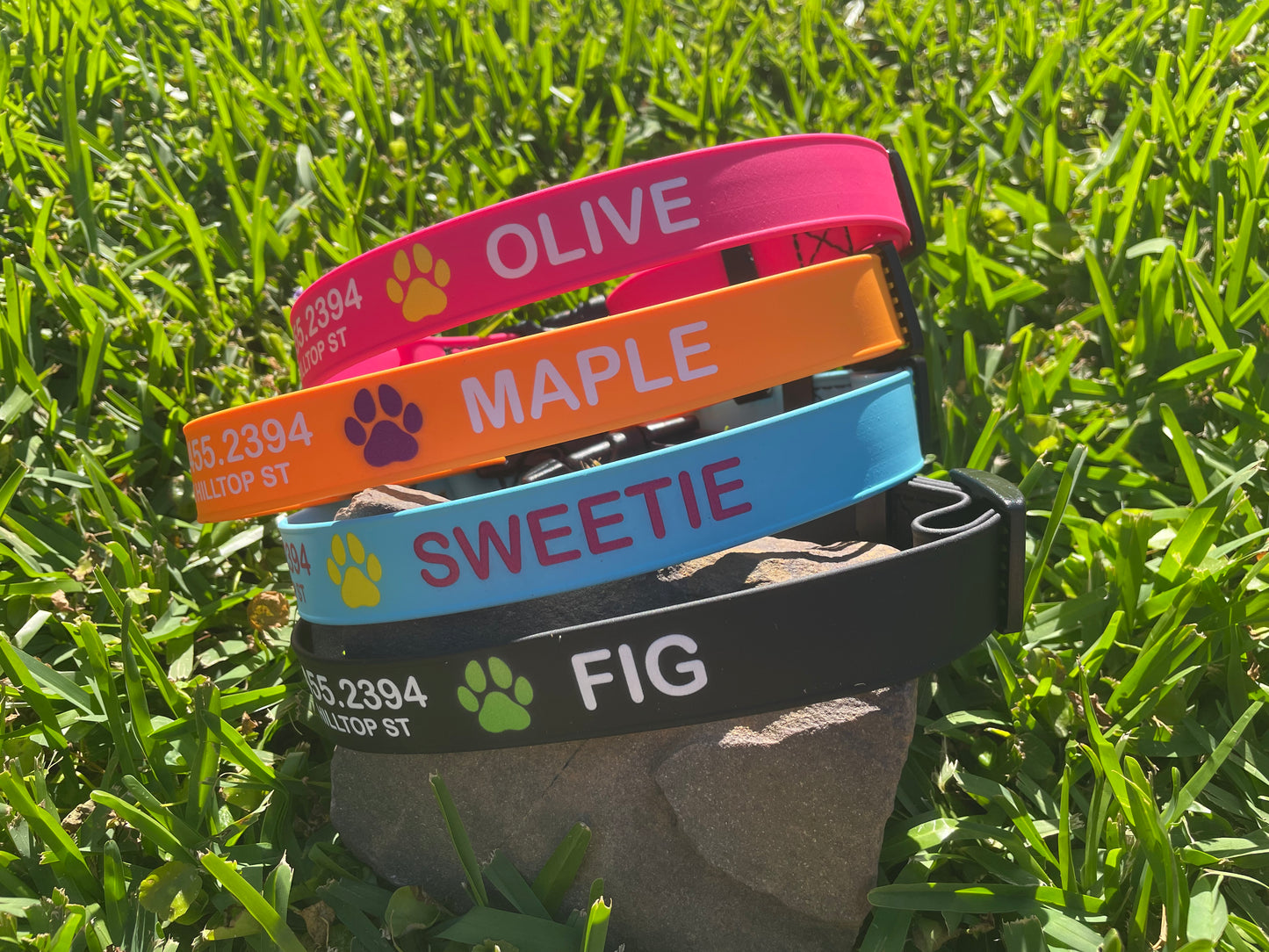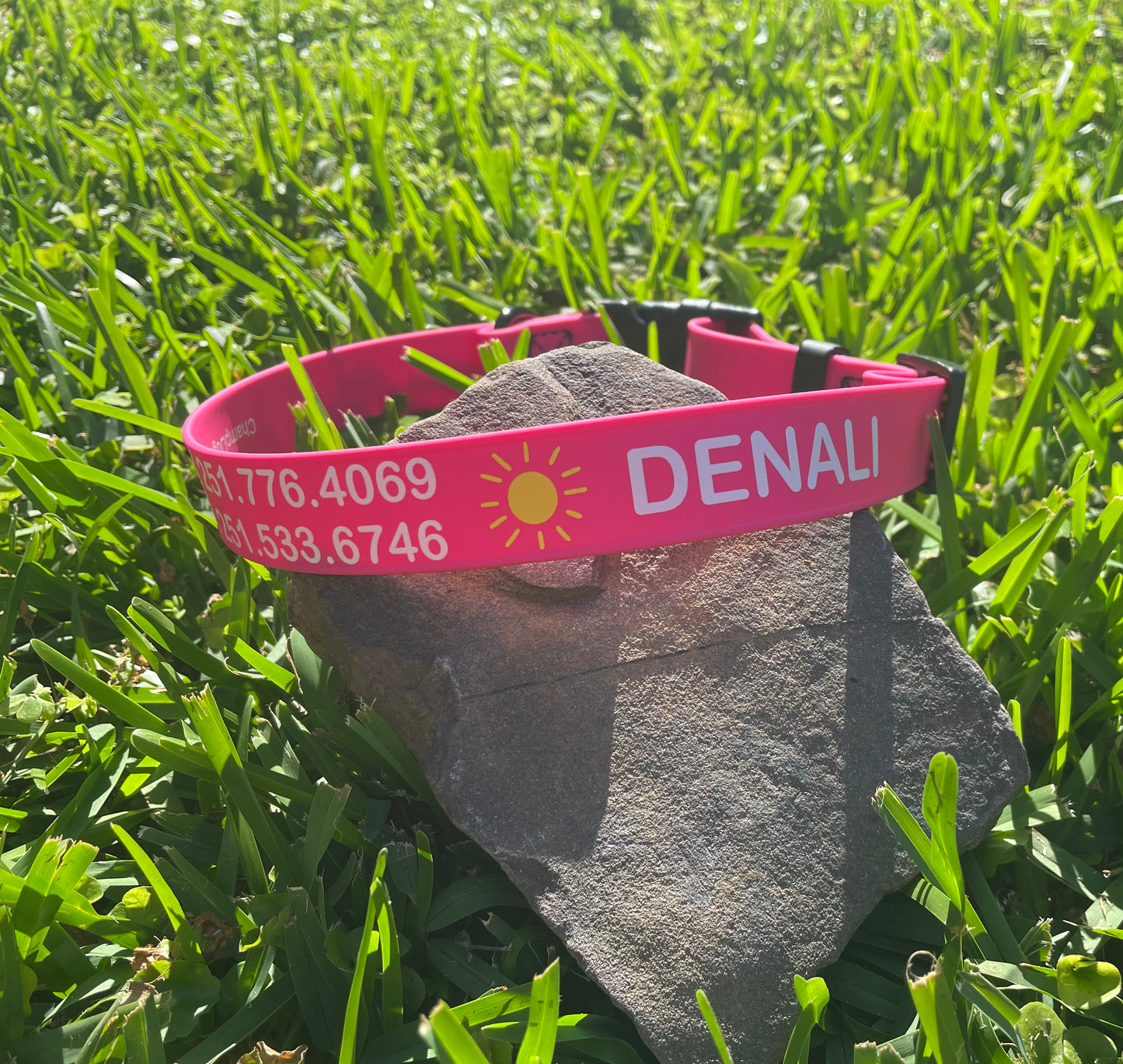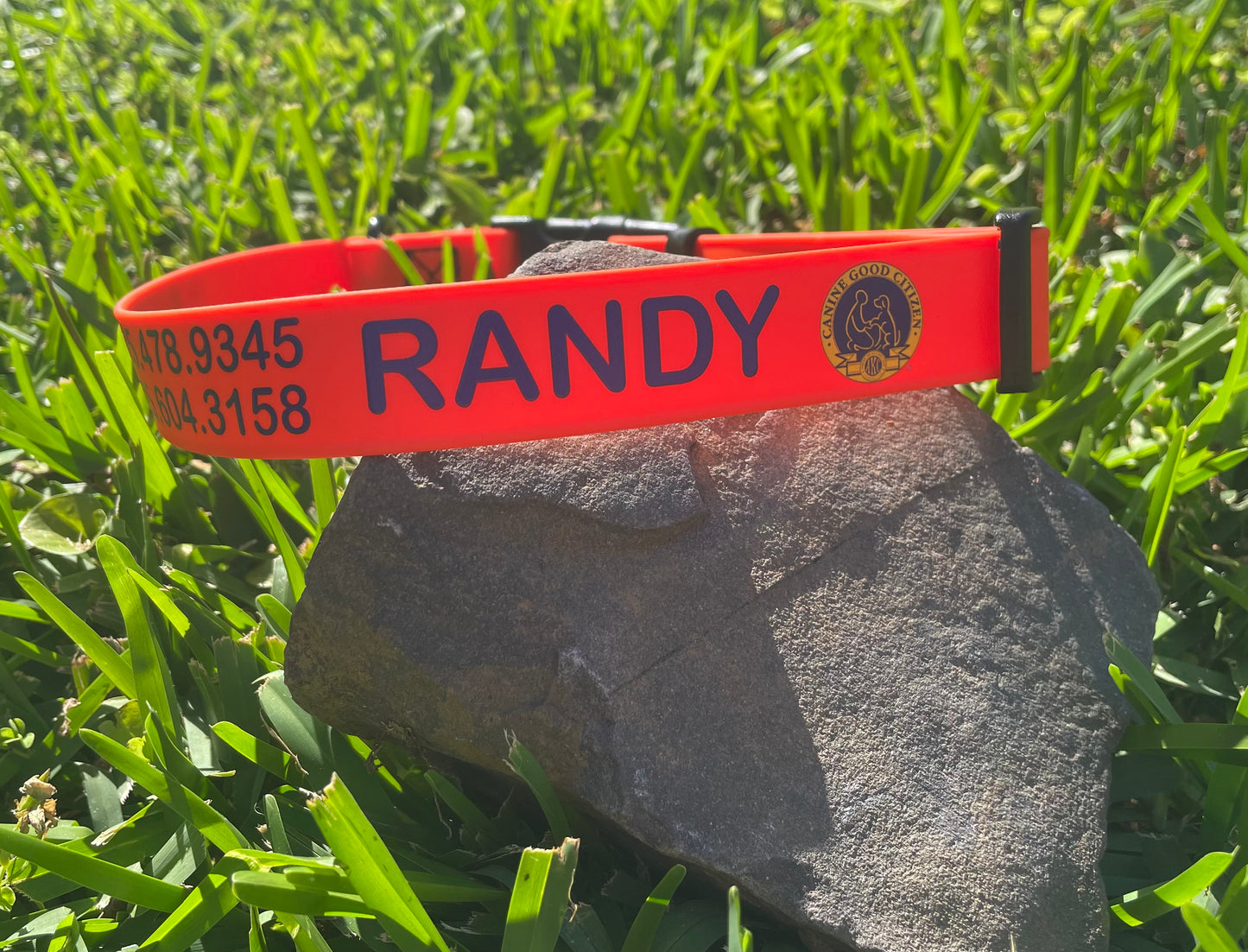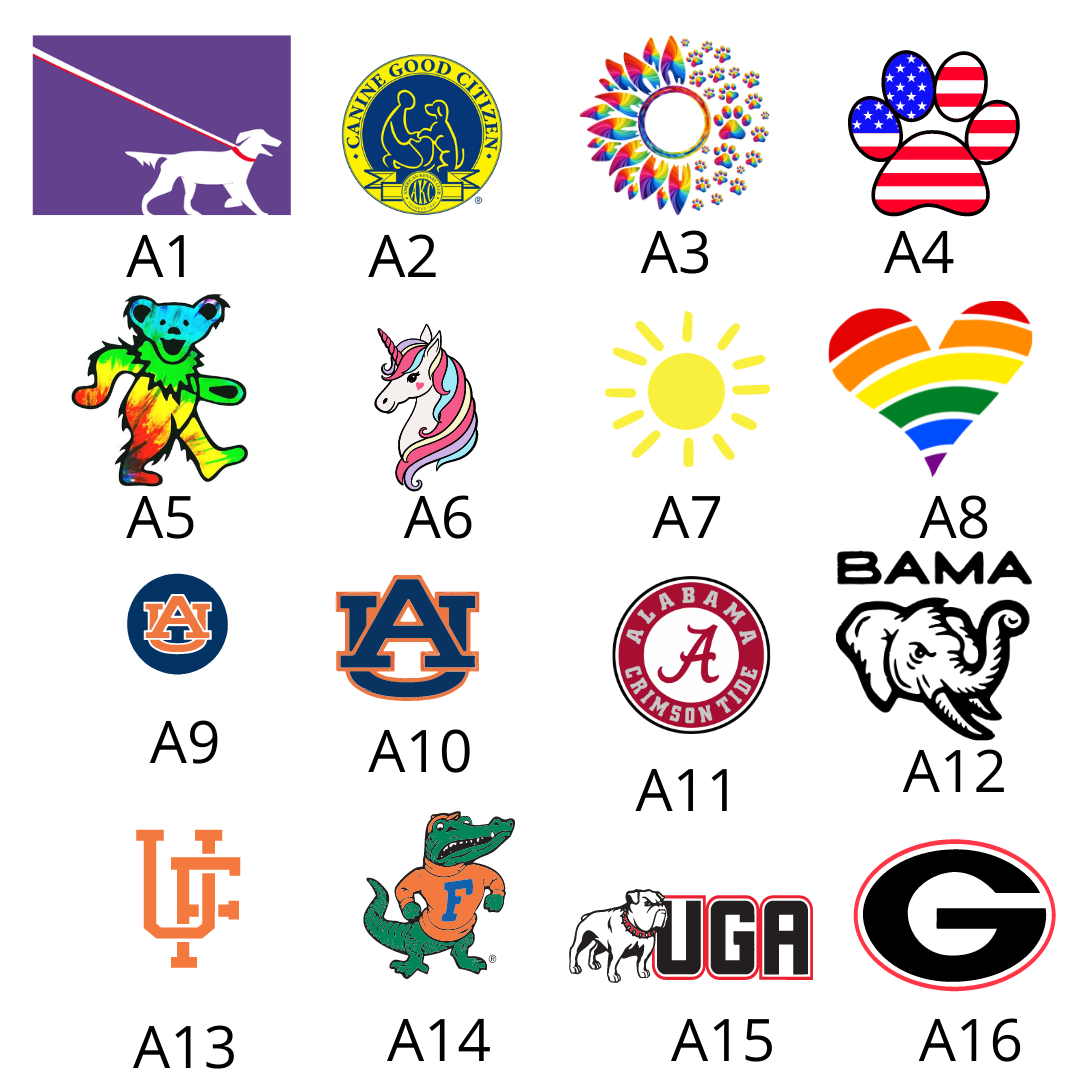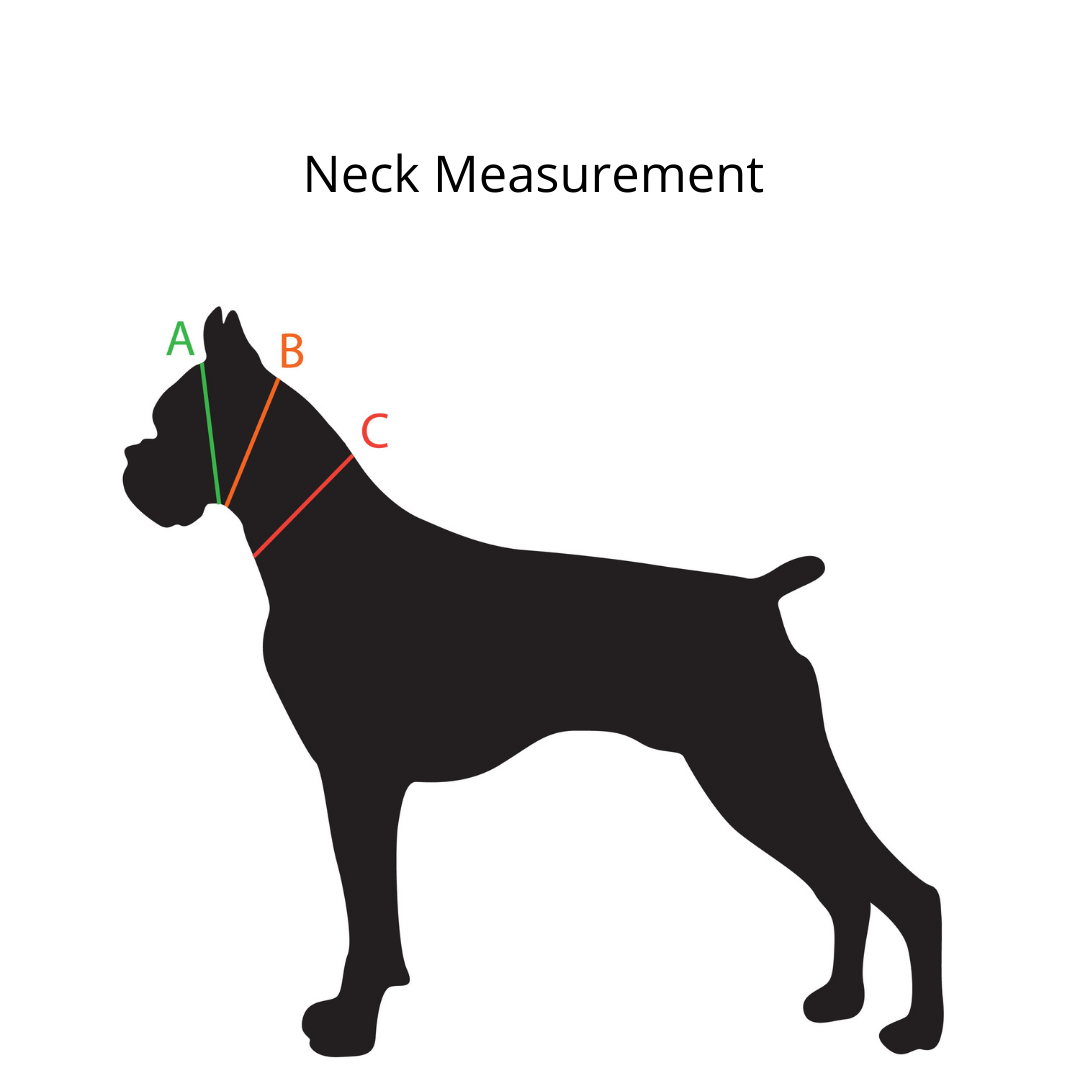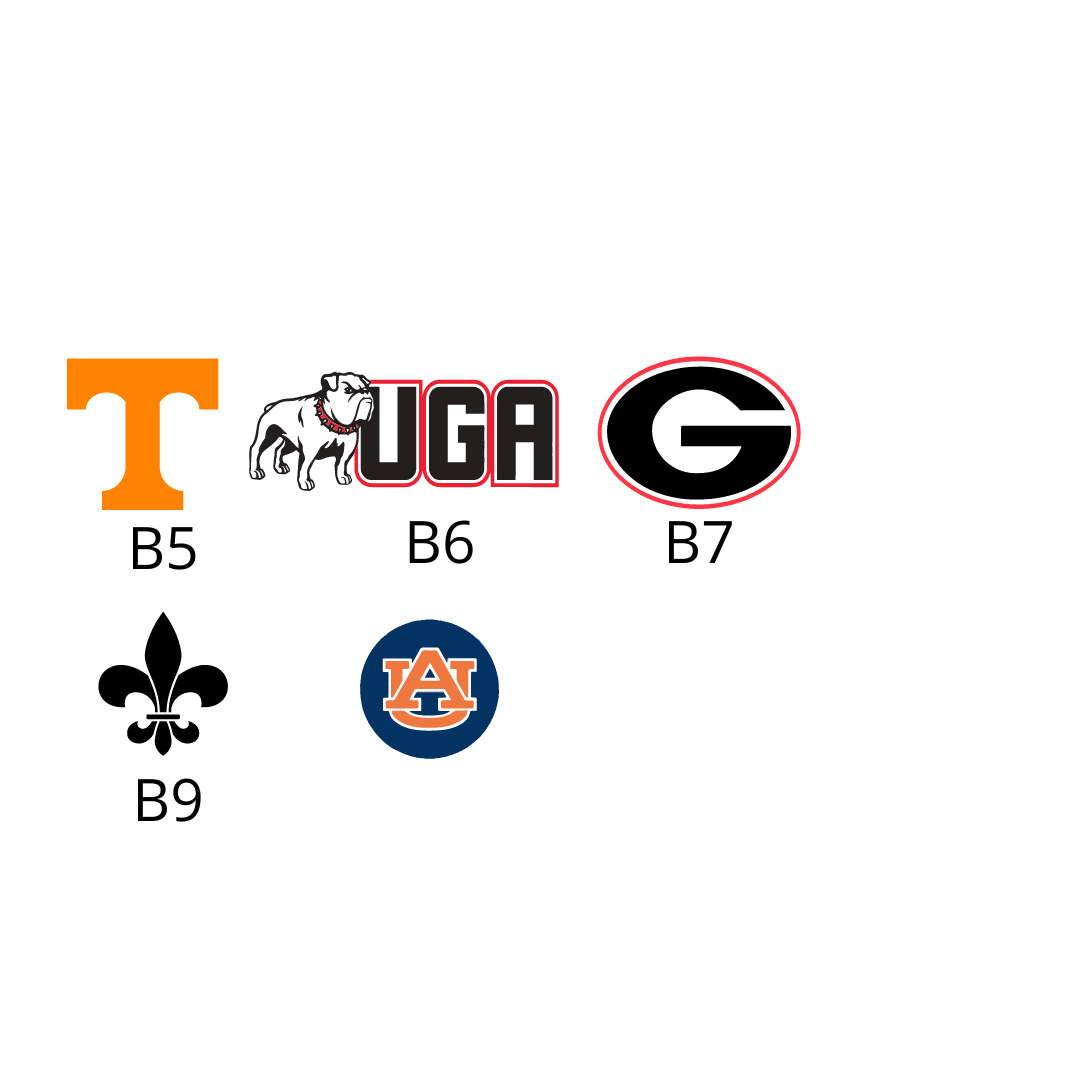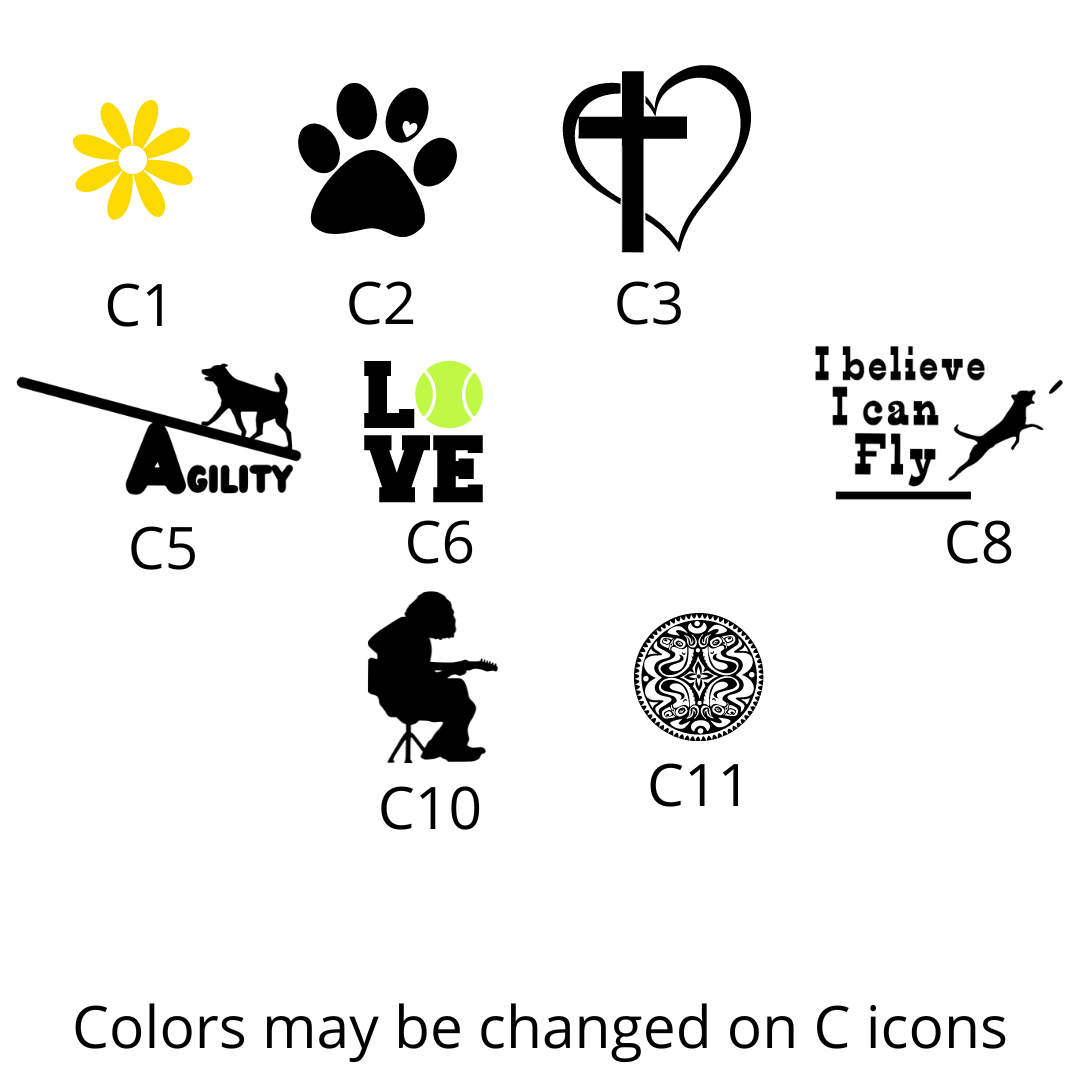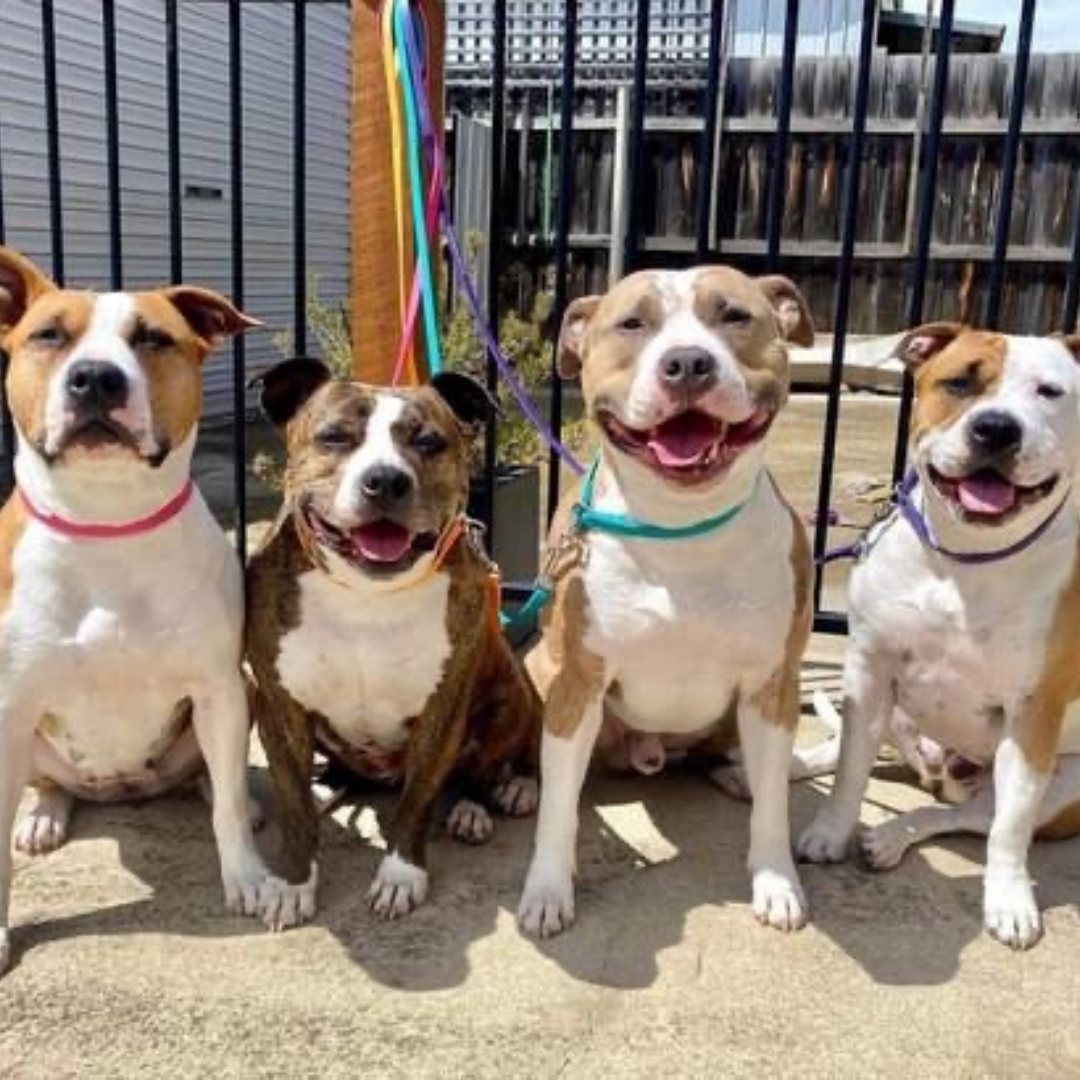 Free Shipping on Orders $190+
Free shipping for orders over $190 - doesn't that make everyone just about as happy as these smiling faces? We offer flat rate shipping on all other orders.